bravo serotonin
.2012.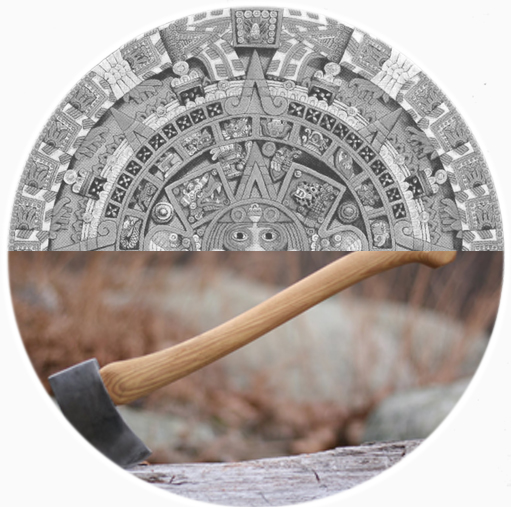 Bravo Serotonin is a performative project that takes place across 2012.
It is currently underway.
The project is timed to coincide with the last year of the Mesoamerican long count calendar.
Leg 1: Winter
2 weeks in January 2012
A residential project that involved 27 people working in The Good Hatchery. During harsh conditions a boat was carved from a chestnut tree felled by hurricane Katia. The boat was transported to the Grand canal and tested before returning to The Good Hatchery to be discussed. The resulting boat is 7 metres long and weighs 800 KG.
Leg 2: Winter
2 weeks in December 2012
A boat journey takes place along the Grand canal from The Good Hatchery. This journey has no destination and aims to understand the nature of what takes place in Leg 3. This portion of Bravo Serotonin is currently being prepared and involves an outboard engine.
Leg 3:
Leg three aims to find a way of collaborating with a larger occurrence.
Participants include: Jessica Cheryl Bance, Roisin Beirne, Clare Louise Bligh, Sinead Breathnach Cashell, Mitch Conlon, Hugh Cooney, Sinead Corcoran, Vanessa Daws, Carl Giffney, Eileen Hanlon, Callum Elizabeth and Sam Hill, Ann Maria Healy, Helen Horgan, Gareth Kennedy, Andreas Kindler Von Knobloch, Tom Lynn, Ruth Lyons, Simon and Juliana Mc Allister, Roger O'Shea, Peter Prendergast, Paul Regan, Cillian Walsh, Niall Walsh, Tom Watt, David Vidich.
Curated by: The Good Hatchery- Carl Giffney.
Enquiries are welcome.